https://pbs.twimg.com/media/EqSs9cVVEAEfbA9.jpg
When Brighton and Hove Albion defender Tariq Lamptey became famous for the fine performances he was having in the club's shirt, it looked like he would not be staying too long with the Seagulls before being signed by a top club later. But after two transfer windows since making a name for himself in the English Premier League, he is still a Brighton player and questions have been raised about whether or not he is still performing at the level required of him to deserve a move to a bigger club in the league. There were reports that Manchester United, Liverpool, and Chelsea would be interested in his signature but none of those clubs eventually tried to sign him – well at least not yet.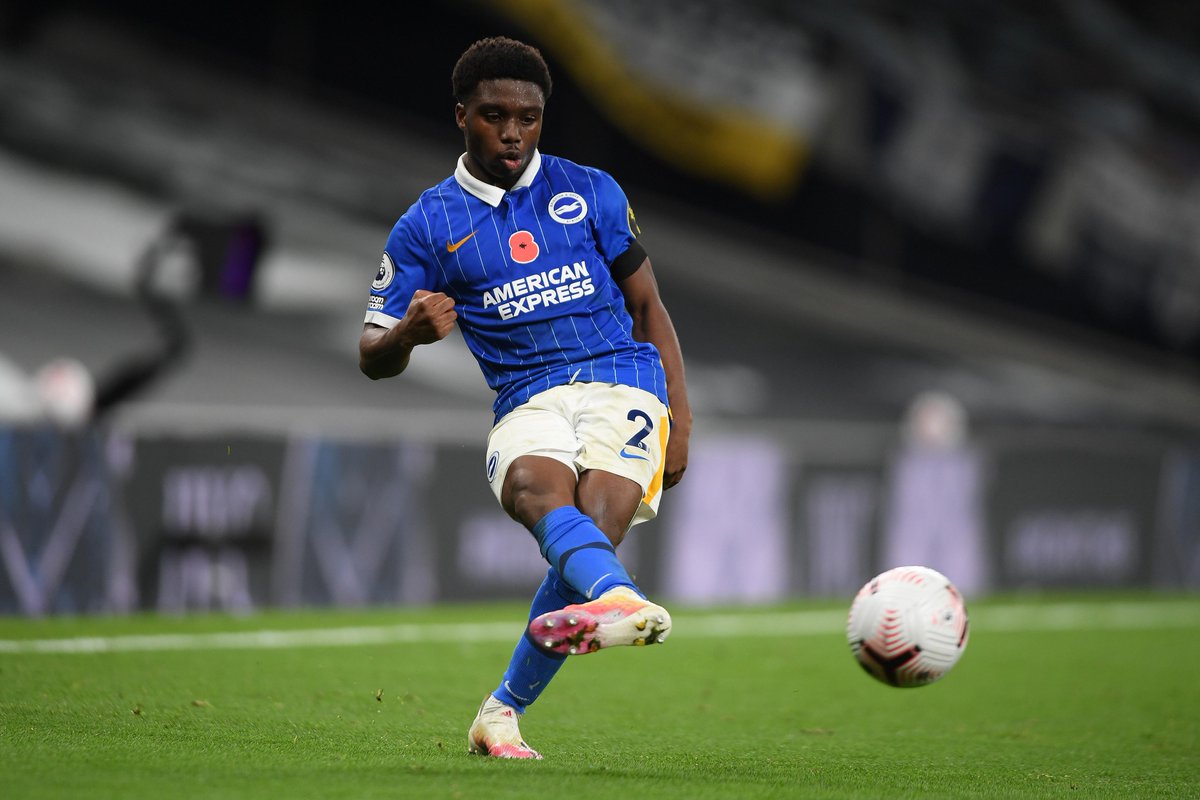 Lamptey is a top defender and one who would flourish at almost any club he signs for in the Premier League based on the wealth of experience he has been able to amass so far in his career. He has a lot of quality, is strong, has pace, understands the league quite well, and has been earning a lot of praise for his contributions to the team. However, after picking up a long-term injury before the end of last season, there were fears that he may not be able to replicate his astonishing form when he returned from his injury lay-off.
He fully recovered from his hamstring injury and made his first appearance for Brighton after the recent international break and although he is not yet back with a bang, he has shown promising signs that when he finally gets 100% fit, he will be back to doing what he knows how to do best; wowing the crowd and his manager with some vital string performances at the heart of the Brighton and Hove Albion defense. But the question remains whether his interested suitors will try again to sign him or not.