Brighton and Hove Albion star, 35 year old Glenn Murray has been taken to the hospital after clashing with opposition defender Federico Fernandez during a match against Newcastle.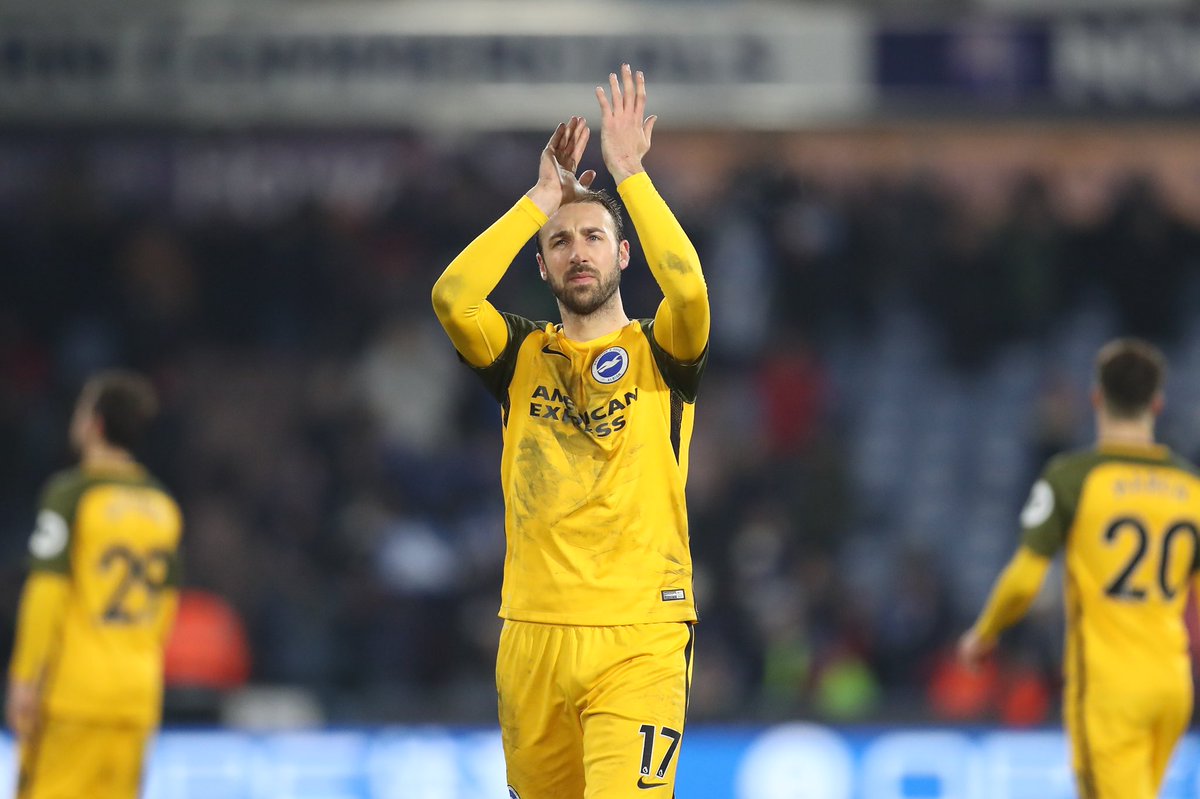 Murray was engulfed in a serious clash with Newcastle player Federico Fernandez during the game as the Seagulls battled the Magpies.The striker contested a header with the defender. Carelessly, the Magpies defender Federico Fernandez didn't time his contest as he made contact with the striker's head.
Following the hit from Fernandez, Murray found himself on the ground and looked unconscious. Immediately, his teammates as well as the opposition players made gestures toward the bench for treatment.
After six minutes of administering the situation, the doctors deemed he was unable to continue the match as he was ultimately stretchered off the pitch with an oxygen mask over his face.
The player was immediately taken to the hospital as teammate Jurgen Locadia came on as his substitute. As he was stretchered off the pitch, the forward was applauded by supporters of both teams, and Brighton can only hope that the injury is a minimal one.
Announcing on their Twitter account, Brighton & Hove Albion have already confirmed that the striker will undergo "precautionary scans" which will give better information on the situation.
So far this term, Murray has been in fine form having scored a total of five goals in eight English Premier League outings. The Englishman scored one against Manchester United and a further two against Fulham.
Interestingly, the Brighton striker also enjoyed a stellar campaign in the 2-17/2018 season as he netted a total of 14 goals in all competitions. He was even tipped to make Gareth Southgate's good books for England's squad at the FIFA World Cup in Russia.
Despite the huge blow, Brighton & Hove Albion took the lead right after the substitution thanks to a tap-in by BiramKayal which resulted from Jose Izquierdo's effort.
Brighton won the match 1-0 as Newcastle continue to find their first win of the 2018/19 English Premier League season.